Comparison of Features of Our Serviced Residences
| | | | | |
| --- | --- | --- | --- | --- |
| Features | Standard 1-Bedroom Apartment | Deluxe 1-Bedroom Apartment | Standard 2-Bedroom Apartment | Deluxe 2-Bedroom Apartment |
| Size | 630 sqft | 690 sqft | 850 sqft | 940 sqft |
| View | City view | Bay view | City view | Bay view |
| Bed(s) | 1 Queen Bed | 1 Queen Bed | 2 Queen Beds | 2 Queen Beds |
| | | | | |
| Sleeps | 1-2 | 1-2 | 2-4 | 2-4 |
| Housekeeping | Serviced Weekly, 1x | Serviced Weekly, 1x | Serviced Weekly, 1x | Serviced Weekly, 1x |
| Cleaning Equipment | Provided in Each Unit | Provided in Each Unit | Provided in Each Unit | Provided in Each Unit |
| Vacuum Cleaner | Provided in Each Unit | Provided in Each Unit | Provided in Each Unit | Provided in Each Unit |
| Bathroom(s) | One Bathroom | One Bathroom | Two Bathrooms | Two Bathrooms |
| Kitchen | Full Kitchen | Full Kitchen | Full Kitchen | Full Kitchen |
| Laundry | Washer n Dryer combo | Washer n Dryer combo | Washer n Dryer combo | Washer n Dryer combo |
| Bed Linen | High Thread Count Cotton | High Thread Count Cotton | High Thread Count Cotton | High Thread Count Cotton |
| Cable TV | News, Entertainment, Movies, Sports | News, Entertainment, Movies, Sports | News, Entertainment, Movies, Sports | News, Entertainment, Movies, Sports |
| Internet | Wireless Broadband | Wireless Broadband | Wireless Broadband | Wireless Broadband |
| Gym | Included | Included | Included | Included |
| Pool | Included | Included | Included | Included |
| Tennis Courts | Included | Included | Included | Included |
| Concierge | On Site | On Site | On Site | On Site |
| Breakfast | Optional Cost | Optional Cost | Optional Cost | Optional Cost |
| 24-hrs Convenience Store | 3rd Party Charges Apply | 3rd Party Charges Apply | 3rd Party Charges Apply | 3rd Party Charges Apply |
| Food Delivery | 3rd Party Charges Apply | 3rd Party Charges Apply | 3rd Party Charges Apply | 3rd Party Charges Apply |
| Spa & Hair Salon | 3rd Party Charges Apply | 3rd Party Charges Apply | 3rd Party Charges Apply | 3rd Party Charges Apply |
| Dry Cleaning | 3rd Party Charges Apply | 3rd Party Charges Apply | 3rd Party Charges Apply | 3rd Party Charges Apply |
| Medical Services | 3rd Party Charges Apply | 3rd Party Charges Apply | 3rd Party Charges Apply | 3rd Party Charges Apply |
Our Full Service Apartments in the heart of Singapore's Financial District. Imagine living in a 6-star apartment in the heart of Singapore's new Marina Bay just minutes walk to major offices at One Raffles Quay, Republic Plaza, SGX and UOB Plaza. Enjoy the nearby entertainment at One Fullerton, Customs House, Marina Bay Link Mall and Marina Bay Sands. Within close vicinity to Chinatown, Clarke Quay, Boat Quay, City Hall and Suntec City. All of our Singapore Serviced Residences include the following amenities:
| | |
| --- | --- |
| APARTMENT | SERVICES |
| Queen sized bed with mattress | Weekly Housekeeping once a week |
| Bed linens and towels (Our bed linens are high quality and high thread count) | Wireless Internet Broadband |
| Bed side tables | News, Movie Channels, Sports Channels on LCD TV |
| Bathtub in master bedroom of two bedroom units and Rain Shower in the guest bathroom | Utilities included (Electricity, Air Con, Hot Water, Cable TV, Internet) |
| Rain Shower in the bathroom for studio one bedroom units | Concierge |
| Dining table with chairs | Doorman |
| Built in oven, 4 burner cooker with hob and hood (by Miele) | Security |
| Microwave, Fridge, Toaster | Gym |
| Glassware, crockery, cutlery and utensils | Pool (we have total of 4 pools) |
| Sofa set with coffee table | Sauna and Jacuzzi |
| TV (LCD) (Samsung,, Sharp, Panasonic, Toshiba) and TV side board | Tennis Courts |
| Air-Conditioning in every room | Observation Skydeck on Level 44 |
| Electrolux Washer & Dryer combo (complimentary laundry powder) | Air Conditioning Servicing and Cleaning |
| Vacuum Cleaner provided in each unit (more hygienic) | Laundry Detergent, Cleaning Supplies and Cleaning Equipment provided individually per unit (more hygienic) |
Choice of serviced apartments Singapore from Deluxe Cityview to Premium Bayview units. All our apartments are serviced and all tastefully furnished and come with use of hotel-like service such as concierge, doorman, gym, pool, hot tub jacuzzi, tennis courts, reading room and direct access to public transportation (bus and Raffles Place MRT major interchange).
To check availability
use our online contact us form
Note if you are looking for Daily Rentals for Singapore Service Apartments then we suggest you contact Ascott Raffles Place Singapore as they offer daily rentals and they are located just one block from us.
Each of these Singapore serviced apartments at Ascott Raffles Place in Singapore is designed to articulate sheer luxury and ensure absolute peace of mind. Be lavished with unrivalled personalised services and extensive business support in the comfort and privacy of an elegant, fully-equipped home. With a commanding view of Singapore and designed for optimum luxury, Ascott Raffles Place Singapore provides the extravagant comfort, elegant apartments and the supreme privacy desired in a luxurious serviced residence.

However if you are looking for short term stays to longer term stays in a serviced apartment with full services in heart of Singapore's financial district then please contact us
where we offer the best service apartment deals in Marina Bay, Singapore.
We offer long term serviced stays at The Sail, Singapore starting from as low as S$6,500 per month.
We do not offer daily stays. For Daily Stays, we suggest using a nearby hotel in Singapore like Fullerton Bay Hotel, Fullerton Hotel, Amara Hotel, Fairmount Hotel, Swisshotel or Raffles Hotel.

Please Contact Us for Your Serviced Residence in Singapore: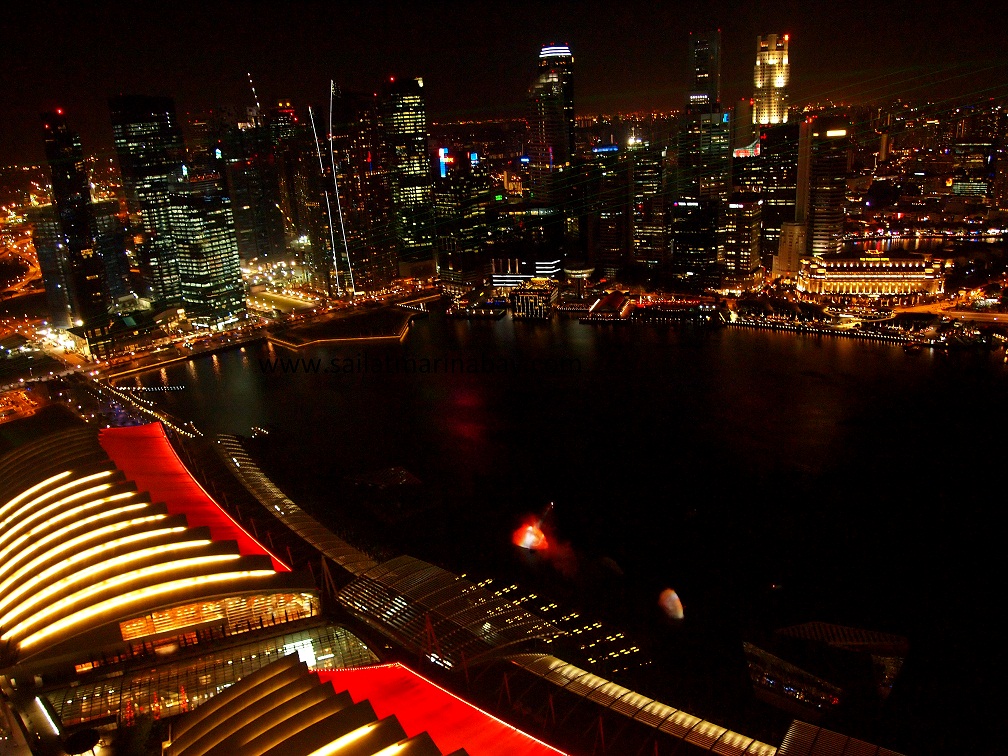 PRIORITY SERVICE, Pre-book your Service Apt at The Sail to reserve your desired service apartment. If your desired unit type is available we will let you know or if not available you will be given the choice to Upgrade or Downgrade. Please reserver your unit by placing a refundable S$500 Good Faith Deposit. Please fill in the Contact-Us Form below AFTER you have done your Pre-Booking.