The Sail at Marina Bay
condo is the most prestigious serviced residence in Singapore. Our Singapore serviced apartments are located in Marina Bay and the heart of Raffles Place, arguably one of the best serviced residences in the world, if compared to living in Hong Kong similar priced serviced apartments would cost easily 4-5x in rental or purchasing costs.
Companies would be well pleased to station senior expats in Singapore for better quality of life and lower costs by putting them into The Sail Singapore at our five star Singapore serviced apartments in the marina bay financial district in Singapore.
We always have blue skies over Singapore's Marina Bay Serviced Apartments.com. Don't believe, see for yourself with our vision of Marina Bay
please click
here to view pictures of Marina Bay, Singapore. Book your
Singapore Serviced Apartment in Marina Bay and Raffles Place.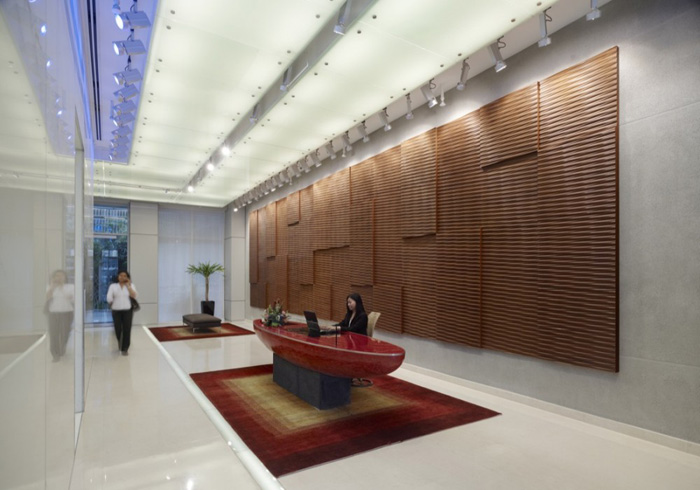 With the Sail at Marina Bay serviced residences' 24 hour security or concierge service, air conditioned reception areas, sky terraces on 44th and 34th level, swimming pools, aqua gym, jacuzzi, tennis courts, reading room, karaoke and a gym overlooking Singapore's Marina Bay - you'll be sure to enjoy luxury living in Singapore. Residents enjoy the bars, restaurant and cafes right at The Sail Singapore. Investing in The Sail at Marina Bay is a great place to invest in Singapore property. Singapore Serviced Apartments & Residences and Corporate Housing is managed by Marina Bay Serviced Apartments.com with staff on site 24-hours 7-days a week. Our serviced residences in Singapore are right in the heart of Raffles Place and Marina Bay!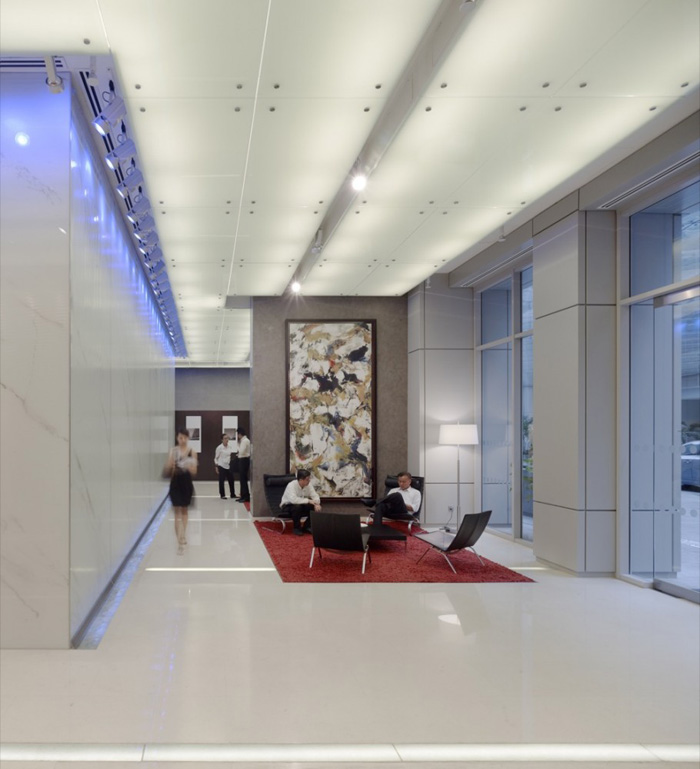 The Sail @ Marina Bay
is the closest serviced residence to One Raffles Quay,
Marina Bay Financial Centre
and
Raffles Place
, in fact we are connected to
One Raffles Quay
home to Barclays, Credit Suisse, Deutsche Bank, RBS, Capital Group.


The Sail @ Marina Bay
service apartment is connected to One Raffles Quay by a overhead walkway and the exciting brand new
Marina Bay Financial Centre
(home to Standard Chartered, BHP, Nomura) via underground walkways running all the way to the Marina Bay Sands.
At your Singapore serviced residence at Marina Bay Serviced Apartments you'll find shops, restaurants, bars, cafes to compliment the wide range of dining and lifestyle experiences in Marina Bay and walk to work in Raffles Place or Shenton Way.
There is an above ground promenade walkway around the whole of Marina Bay This is the first time in the world a large scale casino is situated in a global financial centre. Rent a
luxury
Singapore Serviced apartment in raffles place and marina bay
inclusive of great views, furniture, washer dryer, full gym facilities, concierge for a very low price starting from S$6,500 nett per month!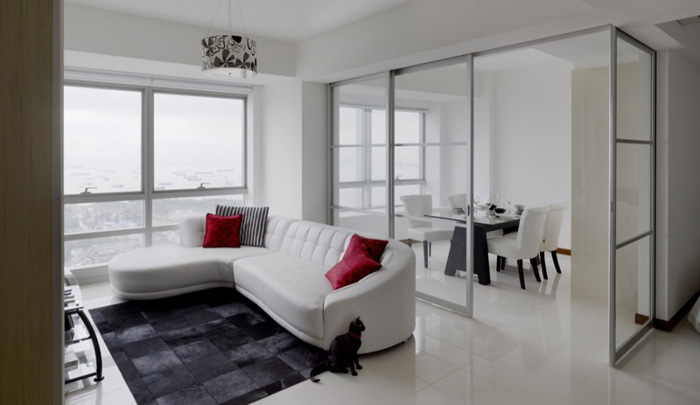 Living at the Sail Singapore Serviced Apartments at Marina Bay serviced apartments like no other serviced residence in Singapore. We pride ourselves on customer service.

Save your commuting time, hassle of trying to get a cab and the expense of owning a car by living 2 minutes walk from your work at Raffles Place and Marina Bay, and a taxi to Singapore's Changi Airport is only around a S$10 cab ride.

Your monthly savings in transportation expenses should be approximately S$1,000 per person, so if two people are staying in the same apartment at The Sail at Marina Bay who are working at Raffles Place and Marina Bay Financial Centre then the savings could be quite substantial at S$2,000 for the household. But the most important savings is the time savings and avoiding the hassles of waiting for a cab or taking public bus or subway to work. You should be able to sleep an extra hour by living in Singapore's most convenient serviced apartment.

Staying at a serviced residence and serviced apartment in Singapore means hassle free living as we take care of all the maintainence, housekeeping and we provide utilities, cable TV, movies and wifi broadband internet and all our units come with fully furnished including all the kitchenware and bedlinen (Egyptian Cotton)

The view from the Skypark at Marina Bay Sands overlooking the lovely Marina Bay and the 6-star The Sail at Marina Bay your new home in the heart of this thriving city!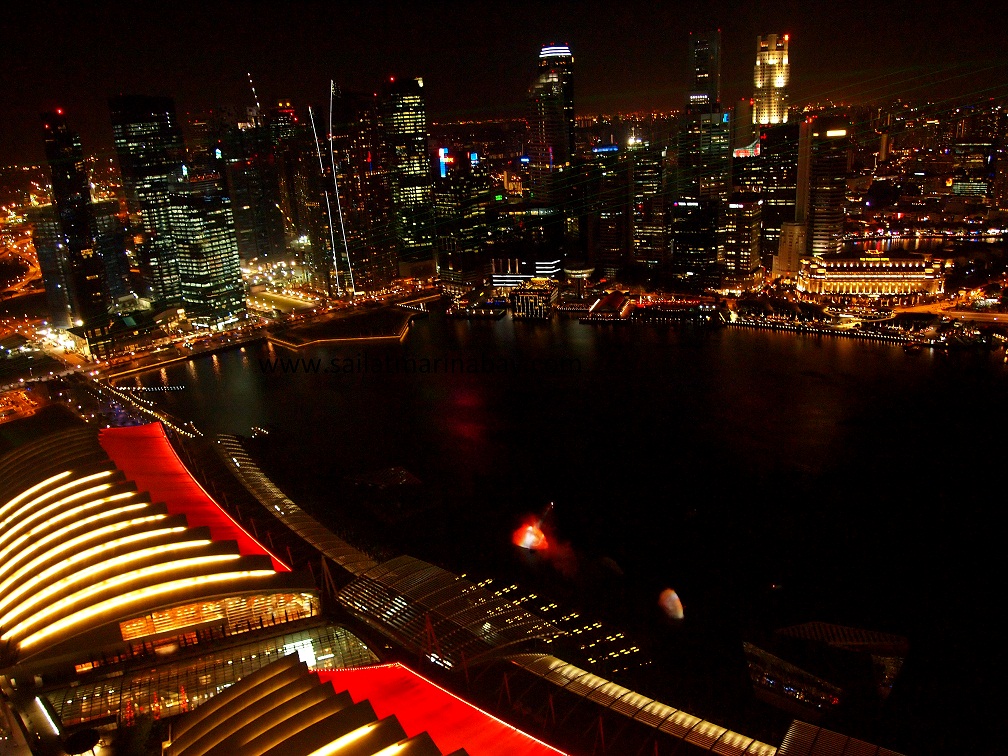 Our team of experts at The Sail at Marina Bay focuses on our clients needs whether they be Investors, Home Owners or Tenants.
For Investors we provide you property consultancy services with knowledgeable advice on the market and in particular units in Marina Bay. Our experts have been involved with the Sail at Marina Bay since 2004, helping many investors buy during the launches in 2004 (Tower 1, Marina Bay Tower) and in 2005 (Tower 2, Central Park Tower). We are intimately involved in all aspects within the Marina Bay district and can advise investors on the latest property trends and best deals

For Home Owners we provide renovation and home styling to suit your particular style and budget. For Owners at The Sail @ Marina Bay that wish to rent out their apartment as serviced apartments we can furnish the apartment, provide daily housekeeping and take care of all the hassle of renting out a serviced apartment. You get to enjoy the high rental of a serviced apartment at The Sail at Marina Bay.

For Tenants because we are specialists at the Sail at Marina Bay, we know every single unit and the facilities we can advise you on which unit best suits your needs for your given budget. Call us today and we'll scout out the best deal for you for one bedrooms, two bedroom, three bedrooms and four bedrooms at The Sail @ Marina Bay. Move in with just your suitcase and leaving all the cleaning, furnishing and upkeep to us while you enjoy your Serviced Apartment in Marina Bay


Finding your ideal rental home at the Sail at Marina Bay

Home renovation and home styling
How to use our site:

View detailed floor plans for the different unit types at the Sail, we've also provided you with different pictures of the views from apartments at The Sail at Marina Bay. For Sail Tower 1 apartments and views, for Sail Tower 2 apartments and layouts. For useful downloads and maps on the Marina Bay area in Singapore please go to our dedicated Marina Bay page here And we have detailed photos of facilities at The Sail at Marina Bay click here for Sail facilities.


Look for apartments for rent in Singapore's Sail at Marina Bay. Or see units for sale. We've included pictures and a short description of each condo unit for rent or for sale. Click here for rental units. Sail at Marina Bay units for sale. Are you looking to live the life of a millionaire, then check out the Sail Penthouses for sale or for rent. One bedroom serviced apartments in Marina Bay Two bedroom fully furnished and serviced apartment in Raffles Place.

Contact us to list your unit at The Sail for rent or ask us to help you find a buyer Singapore property then click here. If you are looking to rent an apartment at The Sail, please contact us here. We welcome working with relocation companies, MNCs and other companies where we can provide our expertise in housing in the Marina Bay area, so please contact us if you want to work together to help your clients. Our fully serviced residences in Sail at Marina Bay is your home away from home.


I would absolutely recommend Sail @ Marina Bay. I say this and I do not say it lightly, I think its the best place to live in Singapore."
- John Smith, Tenant from UK


Such a great service is rare to find! Sail @ Marina Bay has really exceeded my expectations. Thank you!"
- Anna Croft, Investor from USA
For more reviews and referrals from international expats and corporate customers please click the link below, we have had happy customers every year from 2009, 2010 and 2011.
Click here to read all our excellent reviews and recommendations from expats from all over the world who have called MarinaBayServicedApartments.com their serviced residence in Singapore